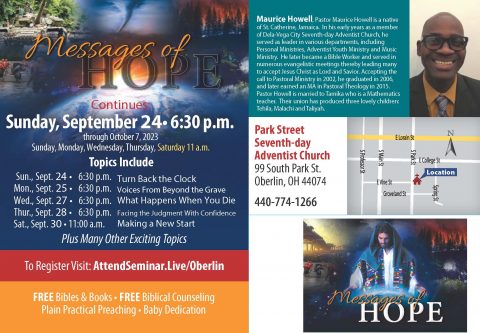 Please join us for our Messages of Hope series. ALL ARE WELCOME
We pray for ALL to experience, accept and to live loving obedient lives; trusting in God's perfect Grace to give them strength to endure trials and to give victory over every difficulty through Jesus Christ.  
Welcome to the Park Street Seventh-day Adventist Church: A Place of Grace. We are happy to have you stop by and visit. 
We appreciate you visiting us here on the web; may God's Grace be yours today and always.
Our Sabbath Worship services, Sabbath School and Grace Worship, may be enjoyed in person or virtually.